Best games for Low-End PC: what to play on your low-spec system
It
is not possible for all of us to have high-end PC with high graphics gaming
card etc. Many of us own low-end PC's with lower efficiency to deal with heavy
programs. Low-end PC's always caused failure to play a game with better
graphics. These cause us annoyed whenever we try to play a game and these
systems struck down. Being a game lover, if you can't afford high-end PC then
don't be upset. Because we have a list of games that you can easily enjoy
playing on your low-end PC's.
Stardew Valley
In
the last decades, there was a video gaming series named Harvest Moon series.
The Stardew Valley is basically inspired by Harvest Moon series. Its concepts
having almost the same idea but also own some advance features which will
definitely charm you. It is very interest to rebuild to grandfather's farm in
gentle condition, fall in love with people and things, to make villager
friends, and most of all to explore different things alike police town, etc. It
can enhance your curiosity level, whenever you have to deal with yanking or
hither and yon with amazing quest demands.
PC's
requirements for Stardew Valley:
i. CPU: Info
ii. CPU SPEED: 2 Ghz
iii. RAM: 2 GB
iv. FREE DISK SPACE: 500 MB
v. VIDEO CARD: Graphics card with
256 MB video memory, Shader model 3.0+
vi. SOUND CARD: Yes
vii. DEDICATED VIDEO RAM: 256 MB
viii. OS: Windows 7 or greater
ix. PIXEL SHADER: 3.0
x. VERTEX SHADER: 3.0
Owlboy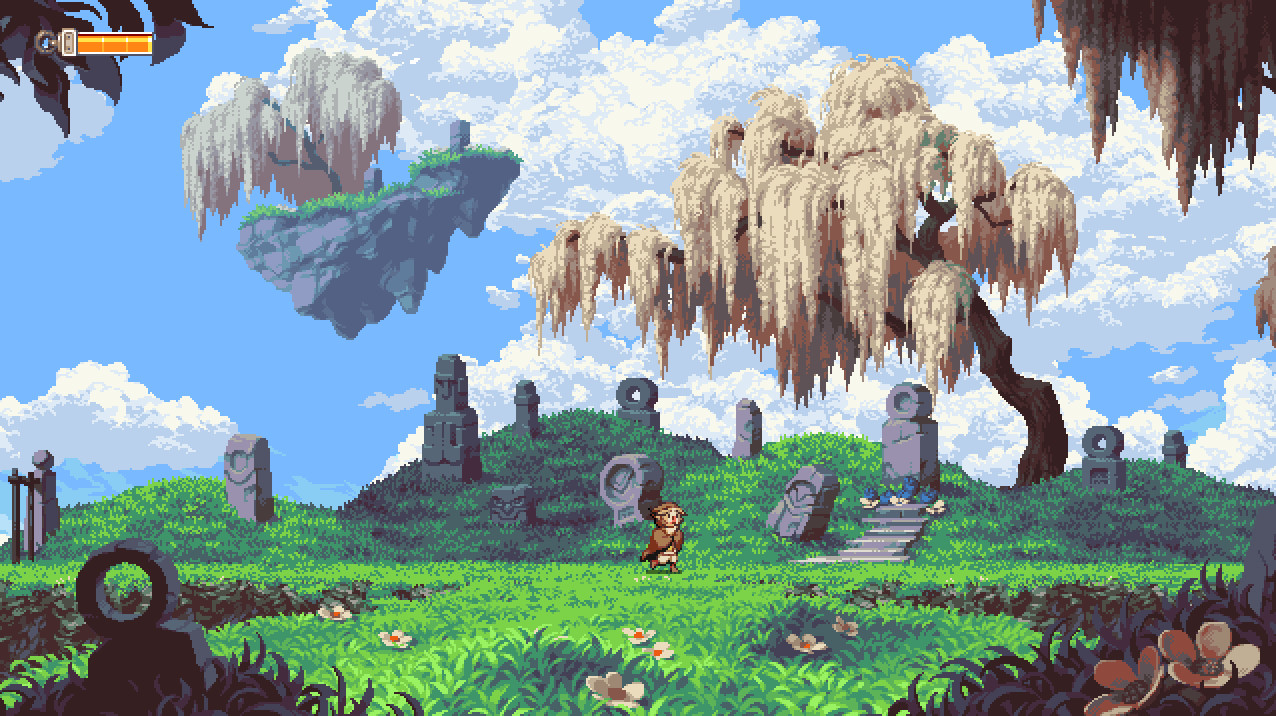 Owlboy
is a fantastic adventurous video game which started to be created in 2007 and
game lovers had to wait for it for a period of time. After nine years of
waiting, the Norwegian independent developers made game lover astonishing to
have such artistic game. Many gamers have to believe that, Owlboy is perfectly
notable for its long development cycle of nine years. Owlboy is is a puzzle
game with plenty of souls and hearts. All puzzles are clever enough to enjoy
rewarding whenever a gamer solve them. Owlboys is famous for lovingly
characters and cast of rendering. Owlboy owns its set on the Skyland and
catastrophic events have divided the world land into different parts. You have
to control Otus named boy and save a village from pirates' attack. I personally
love this game for its natural touch, and most of all I can play it on my old
PC.
PC's
requirements for Owlboy:
i. OS:
Windows vista/7/8/10
ii.
Processor: P4, Dual Core, I3
iii. Memory:
1 GB RAM
iv. DirectX:
Version 9.0c
v. SOUND
CARD: Yes
vi. Storage:
600 MB available space
vii.
Graphics: Pixelshader 3.0, enabled graphics card (DirectX 10 capable graphics
card)
Half-Life 2
If
you love shooting games then Half-Life 2 is the best game for your low-end PC.
Shooting lovers always seek for high-ended PCs because shooting games need fast
systems with advance graphic cards. Half-Life 2 is a first-person shooter game
which released in 2004 but still loved by gams lovers for its interesting
chapters. The most interesting thing about this game, the player starts it without
arms but gradually buildup weapons with the course of the game. Exploring
weapons, being rewarded, and a number of optional areas make this game an
interesting one.
PC's
requirements for Half-Life 2
i. CPU: Info
ii. RAM: 512 MB
iii. CPU SPEED: 1.7 GHz
iv. 3D: Yes
v. VIDEO CARD: DirectX 8.1 level
Graphics Card
vi. OS: Windows 98/ME/2000/XP (95
& NT not supported)
vii. SOUND CARD: Yes
viii. TOTAL VIDEO RAM: 64 MB
ix. DIRECTX VERSION: 7.0
x. FREE DISK SPACE: 4.5 GB
Into the Breach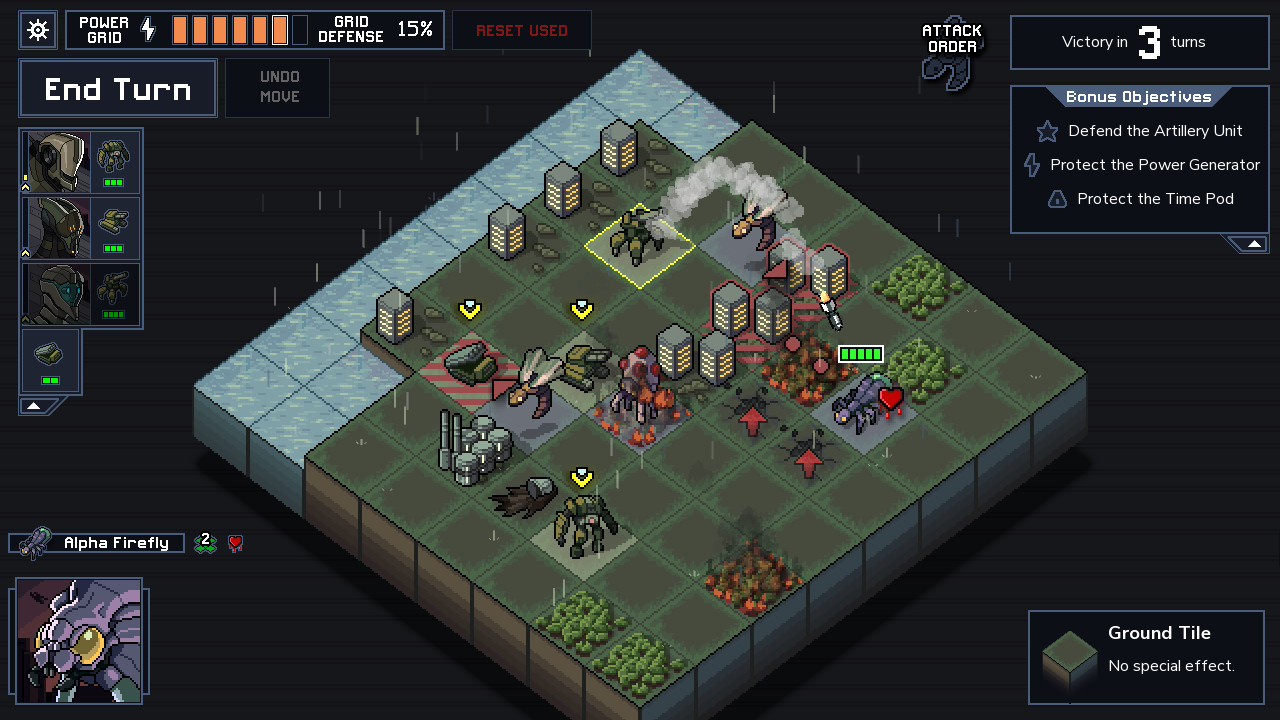 You
can enjoy Into the Breach by using Low-End PCs that cannot afford games with
heavy graphics. Into the breach is always the PC Gamer's favorite one. You can
replay it with different tactics and mech squads. In order to defend cities,
you must control powerful mechs to hold off frightening threats from alien's
side. You must adopt different tactics to save this planet. Each attempt will
present you a new challenge which keeps your interest high.
PC's
requirements for Into the Breach
i. CPU: Info
ii. OS: Windows Vista/7/8.1/8/10
iii. Memory: 1 GB RAM
iv. Processor: 1.7+ GHz or better
v. Storage: 200 MB available space
vi. SOUND CARD: Yes
vii. Graphics: Must support OpenGL
2.1 or higher. Intel HD 3000 or better.
Pillars of Eternity 2: Deadfire
High
graphics with attractive user interface play an important role in order to
develop a gamer's interest. It is commonly seen that low-end PCs cannot afford
games with heavy graphics. The solution is there, you can enjoy a game with
perfect graphics on your low-end PC. Pillars of Eternity 2 released in May 2018
by Versus Evils. It is the sequel of the previous one which was released in
2015. It has a huge number of followers. According to game lovers, it is the
best one from releases of 2018. In Pillars of Eternity 2, you have to drop
players in the Deadfire name archipelago and assign them hunting down rogue
god. A most interesting feature the game own, you can be much confident that
you're dealing an adventure that's worth every penny you paid.
PC's
requirements for Pillars of Eternity 2: Deadfire
i. CPU: Intel Core i3-2100T @ 2.50
GHz / AMD Phenom II X3 B73
ii. CPU SPEED: Info
iii. PIXEL SHADER: 4.0
iv. RAM: 4 GB
v. FREE DISK SPACE: 14 GB
vi. OS: Windows Vista
64-bit/7/8/8.1/10
vii. VIDEO CARD: NVIDIA GeForce 9600
GT
viii. VERTEX SHADER: 4.0
ix. DEDICATED VIDEO RAM: 512 MB
x. SOUND CARD: DirectX Compatible
Sound Card
80 Days
It's
great when we get a good game playing on low-end PC. You are owning and
adventurous nature and willing to play a game resembling your adventurous
nature then go for 80 Days. Its PC version released on September 29, 2015, by
Inkle. It is a text-based game and it is an illustration of novel Around the
World in Eighty Days. It is also entitled as the game of the year in 2015. You
have to explore almost 150 different cities of the world by following certain
actions and dialogues. Each of these cities owns different storylines and
actions which made this game an interesting one. This game can enhance your
general knowledge and your skills related to resource management as well. And
most of all, you can run this game on your low-end PC perfectly.
PC's
requirements for 80 Days:
i. Operating System: Windows
XP/vista/7/8/8.1/10
ii. Memory: 2 GB RAM
iii. Processor: 2 Ghz with SSE2
instruction set support
iv. Storage: 2 GB available space
v. Graphics: Hardware support for
shader model 3
vi. DirectX: Version 9.0c
Civilization 5
If
you are still owning a low-ended PC like Intle core i3 or a system of
resembling specification, you can enjoy a playing Civilization 5. Civilization
5 is a part of Civilization series released in September 2010. It is still
holding magic to impress gamers. While playing it, the player leads the
civilization from prehistoric times to different ages. The player deals
auto-generated maps, different victories, explorations, economic development,
research, expansion, military conquest, and diplomatic governments.
PC's
requirements for Civilization 5
i. Operating System: Windows
XP/Vista /7/8/8.1/10
ii. Processor: Intel Core 2 Duo 1.8
GHz
iii. DirectX®: DirectX® version 9.0c
iv. Hard Disk Space: 8 GB Free
v. DVD-ROM Drive: Required for
disc-based installation
vi. Memory: 2GB RAM
vii. Video: 256 MB ATI HD2600 XT
viii. Sound: DirectX 9.0c-compatible
sound card